Integrate ShipStation with Intuitive Shipping for improved checkout rate options and updates about completed orders.
Intuitive Shipping is a Shopify app that lets you have multiple shipping scenarios (their feature works like ShipStation's automation rules) that control what shipping costs and options your customers see at checkout. Show your discounted ShipStation rates, estimated delivery time, and offer more choice to your customers.
Plus, you can seamlessly receive package information back into your ShipStation accounts from your completed orders, and that provides valuable input about automated fulfillment planning.
As a merchant with the Intuitive Shipping Integration, when you fulfill an order you can view cart and fulfillment information to meet customer expectations and plan your fulfillment accordingly. Here's how that works in ShipStation:
Click the

information icon next to Requested Service in the order's Configure Shipment widget.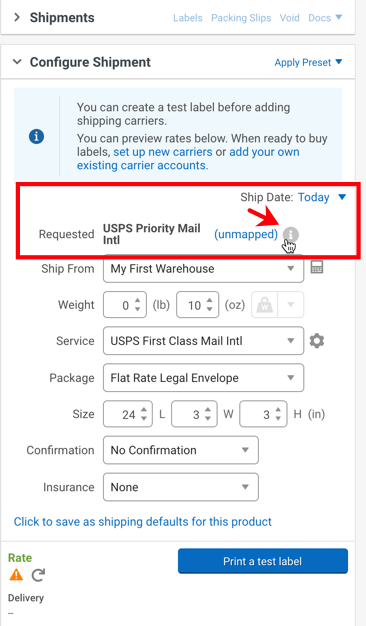 The Delivery Options pop-up will then display the customer's choice for shipping method as well as Shipment and Package Details.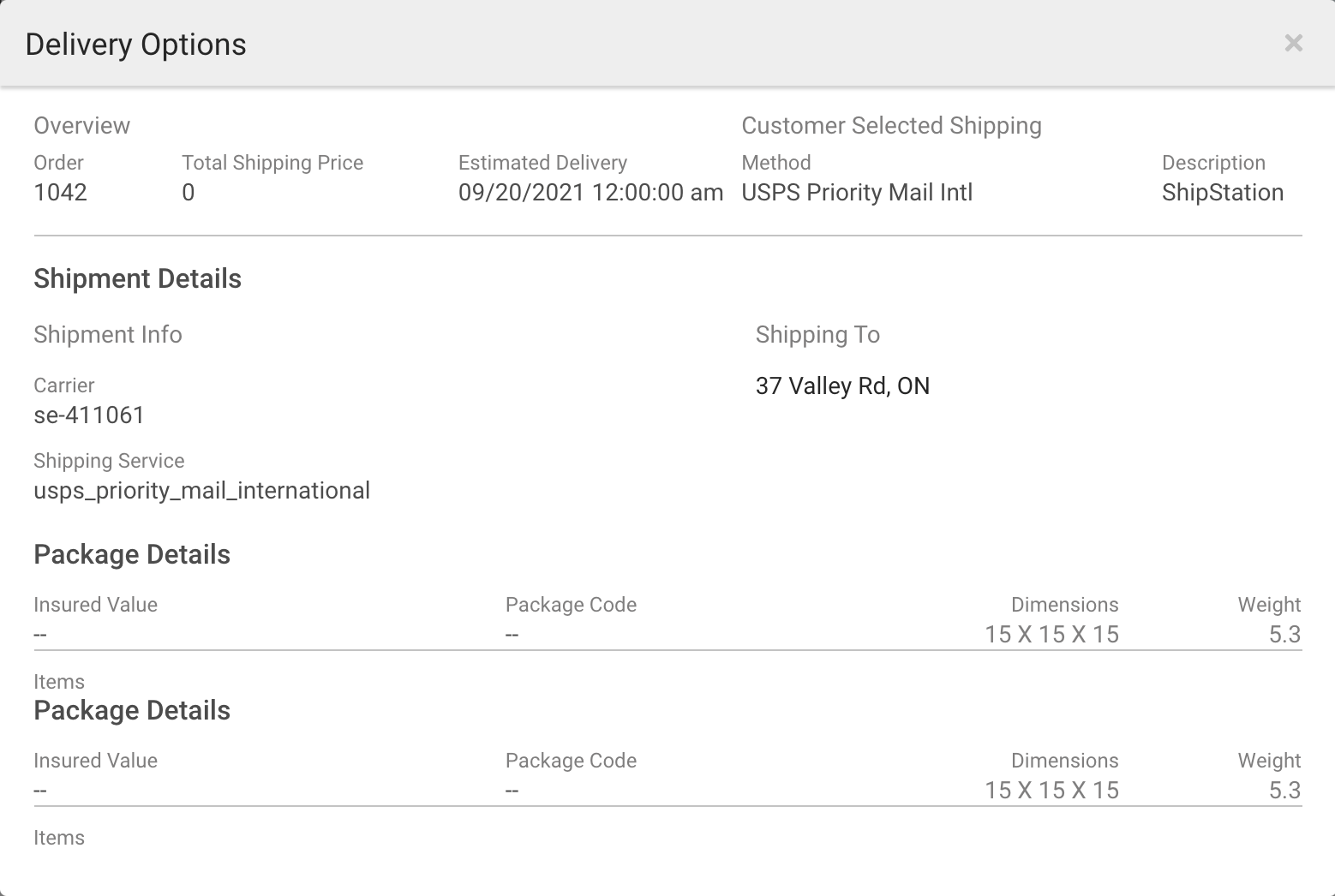 Not Available for ShipStation Legacy
You must be on the latest version of ShipStation for this integration. Intuitive Shipping is NOT available in the Legacy version of ShipStation.
Connection Requirements:
An active account with Intuitive Shipping.
Other Requirements:
Within Intuitive Shipping, you must set up at least one shipping scenario and one shipping method.
To connect Intuitive Shipping to ShipStation:
Log in to your Intuitive Shipping account and click Partners on the main menu.

Click the Connect account button under ShipStation in the Trusted integration partners section.

Go to Settings > Integrations > Integration Partners in ShipStation (if you are not automatically directed there) and click Connect with Intuitive Shipping.
After you've completed the connection steps, your Intuitive Shipping details will import with any Shopify orders that used the Intuitive Shipping plug-in.